Introduction .
As said in my previous post .A web cache is also a temporary web tech for storage of HTML, images, web information to reduce bandwidth usage and server loads. However,this write up would educate,explain, and guide us through clearing cache on our different browsers.
The cache stores and download images, information, data from sites you visit once or often. Therefore the file is saved in the system cache. So during any subsequent visit sites, apps, programme comes up and boots and load much faster.
What does clearing cache do?
To regain some specific space.
To refresh apps especially malfunctioning, misfiring apps.
To clear off malware infected apps record files of the cache.
Privacy: It cleans up your device leaves no traces or record of activities just in case of breach.
It improves performance by reducing the frequency of redundant data on your device.
Cache clearing in Chrome.
Step 1.
Click on the chrome menu bar on your chrome browser.
Step 2.
Scroll down to tools.
Step 3.
Click on clear browsing data.
Step 4.
When you click a small tab comes up.  You will see obliterate the following item, under this select the beginning of time. After tick empty cache, delete cookie and other site plug-inn. See diag  below.
 Short cut code for clearing cache in chrome in windows  is ctr + shift + Del.
Cache clearing in Android. 
Clearing cache on android may vary as a result of version of the android operating system on each device but this step below will help see you through clearing out your cache.
Step 1.
Go to settings  and click on apps or application manager.
Step 2.
You will see  the clear cache below.Click on clear cache button.
Cache clearing on Internet Explorer .
Step 1.
Click on tools ( though gear icon) choose internet options and delete browsing history on the general tab.
Step 2.
 Deselect preserve favorite data box.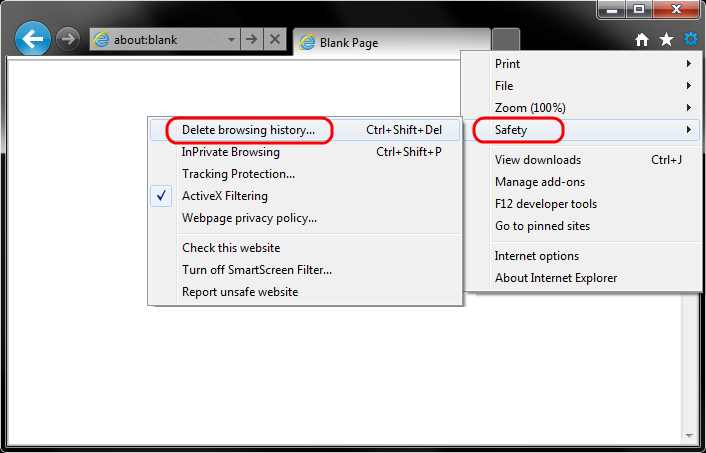 Step 3.
Select temporary internet files, cookie and web history.
Step 4.
Click on delete. Close the Internet Explorer and re-open.
Cache clearing on Internet Explorer on Windows 10 
Step 1.
Select  tool bar on Internet Explorer.
Step 2.
Click on settings.
Step 3.
Click on clear browsing data.
Step 4.
Check browsing history, cookie and saved website,cache data and file.
Step 5.
Click on clear. After exit internet explorer and open again.
Cache clearing on Safari.
Step 1.
click Safari in the upper left corner and select Preferences.
Step 2.
A new window browser's settings comes up. Click on privacy .
Step 3.
Click on Remove All Website Data.
Lastly,eliminate all redundant data  by clicking into Safari in the top left corner. From there, click Reset Safari and prune .
How often do i clear my cache?
Cache clearing should be well space and done once in a month or periodically since the cache itself performs a good function by getting frequent data information for you. Clearing it often makes the cache useless and non functional. Its is advisable to check promptly for dodgy / malfunctioning apps who tends to occupy large space.
You can as well download  a system cleaner. Cleaner master for android and Cleanmem for your PC users, Super memory cleaner for Mac users. This apps clean your ram as a results it clear off the cache, it cleans up and protects your device.